do. 04.06.2020 11:00 - 12:00 hrs.
Webinar Collaboration as the key to successful innovation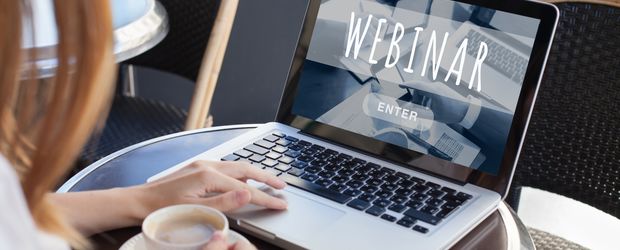 Webinar in cooperation with We
The cooperation of different stakeholders (different departments, integration of partners, experts, customers) increases the probability of success of innovation projects. In this seminar you will learn which obstacles stand in the way of this cooperation and which approaches are available to overcome these obstacles.
Possibly..: After the content part, you can ask questions and learn more about possible forms of cooperation with the start-up itself.]

Veronika Gamper is founder and managing director of WeDaVinci GmbH, which offers a collaboration platform for innovation projects. She previously worked as a management consultant with the Boston Consulting Group and received her doctorate at the Technical University of Munich with a thesis on 'Motivation Design for Computer-Aided Collaborative Collaboration'.
The webinar will take place on xyz, the xy. zzzz 2020 from hh:mm to about hh:mm.

The speaker will address important aspects of motivating employees to collaborate in an offline and especially an online world, as well as the success factors for successful collaboration on innovation projects.
Furthermore, it will be briefly presented how WeDaVinci implements these approaches and the possibilities of using digital platforms in the innovation process will be shown.
Sign up now!
You are not signed up for this event yet.