wo. 03.06.2020 10:00 - 12:00 hrs.
Web-ERFA am eigenen Rechner, Teilnahmelink wird nach Anmeldung am 1. Juni 2020 versendet
Web-ERFA: Fiscal research funding for mechanical engineering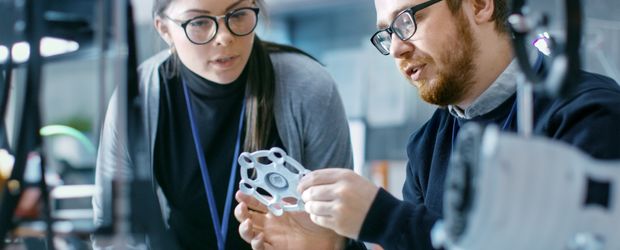 The Research Allowance Act came into force on 1 January 2020. The passing of the Research Allowance Act (FzulG) marks the end of a long struggle by the VDMA to introduce tax incentives for research in Germany.
However, the law should only be seen as a first step into this form of funding.
You can find out who benefits from the new tax incentive, what you need to take into account and how the VDMA will support you with this form of incentive in our Web-ERFA.
Dr. Stahl and Mr. Meißner will each give us a short introduction to tax research funding and we will try to discuss with you as much as possible directly or your questions from the chat.
We will also be happy to give you the opportunity to write your first reports (max. 5 minutes, without slides). Bring your questions and concrete topic requests in advance to
Nora.Lauterbach@vdma.org
and exchange your thoughts with colleagues from other member companies and with the speakers. We are looking forward to an intensive exchange of web experiences.
In order to maintain the character of exchange of experiences, the number of participants is limited to 25.
Downloads
Sign up now!
You are not signed up for this event yet.