mié. 03.06.2020 14:00 - 15:30 Uhr
Web exchange of experience "Sensible measures in sales in times of Corona" on June 03, 2020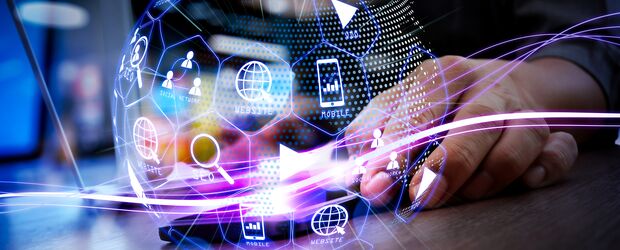 Companies have now been in the Corona special situation for several months: previous sales plans and targets for the year are for the most part no longer applicable. Large trade fairs are cancelled or postponed, travel is massively hampered and personal appointments take place only rarely and in small groups
Thus, sales organizations have already had to make some adjustments, be it in the way they work or in their expectations for the year. We would like to give you the opportunity to have a virtual exchange with Dr. Martina M. Ostertag, ITM Industrie & Technologie-Marketing GmbH and other companies from the mechanical engineering industry. We also want to discuss the topics of lead generation via digital marketing measures, virtual trade fairs and digital sales assistance
Welcome & short introduction

Activation question

Measures in sales - what should/must you do now? How helpful are webinars, virtual trade fairs and digital sales assistance?

Questions and discussion

What is your experience with digital tools (webinar etc.), how do you promote the exchange with the customer?

How do you use your freed-up time potential?

Have you already changed your targets for 2020?

Are you considering opening up new business areas or introducing new products?
Registration: You can register for the individual offers via the respective registration link. Places are allocated according to the date of receipt of the registration and are limited for technical reasons. The access data for the web-based exchange of experiences will be sent to the registered participants shortly before the event begins. The VDMA Bavaria uses GoToMeeting for this offer. Participation in the event is free of charge for VDMA members
In this context we would like to draw your attention to the following offer of one of our partner organisations JETRO
JETRO will offer a series of webinars for different industries (AI, Digital, IT) in the next weeks on the impact of COVID-19 on the Japanese economy. Please find topics and dates under this link
Jetzt anmelden!
Sie sind für diese Veranstaltung noch nicht angemeldet.